Companies developing Smart solutions to improve efficiency and sustainability of protected vegetables production, postharvest and products for protected vegetables production.

Why EBTs, Startups & Spin-offs.
Companies that are not yet able to finance themselves.
Infoagro Exhibition offers the chace of taking advantage of a suitable business environment to showcase new developments and innovative ideas.
Sectors.
Smart Agro companies (remote sensing, Big Data, IoT, cognitive technologies, etc.).
New Crop Sciences.
Industrial sector and fruit & vegetables security.
Postharvest technology.
Packaging.
Companies in agriculture industry that use technology (land management, logistics, water management, etc.)
TBC's, Startups and Spin-offs.
Universities and research organizations.
Science and technology parks.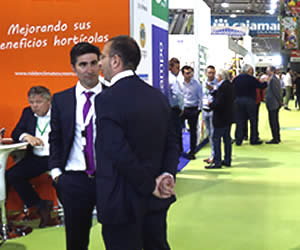 What Smart Infoagro offers to Startups
500 exhibitors trading around you.
Speaker slot: 10 min for presentation.
Counter presentation.
2 Exhibitor passes.
Media package & promotion: company entry in the Exhibition Guide, promotion of the Smart INFOAGRO on media channels (website, social media, press) and through media partners.
Conditions of participation.
Company was founded not earlier than 1.1.2018.
Innovative business concept and/or innovative technology for the INFOAGRO EXHIBITION sectors.
Prototype is available or product is already on the market.
Maximum annual company turnover 0.5 million EUR. .
Application form.
DOWNLOAD: Get started and download Smart StartUps Infoagro application form.
This offer is free of charge*.
However the number of speaker slots and counter presentations is limited. Final selection of applications will be made by Infoagro Exhibition.
* If your application is accepted, you must pay 350 euros as registration fee, which will be back to you after checking the products or solutions presented are coincident with your application.
START-UPS